---
Picky Eaters
---

Aviva Rocks!! My 4 year old picky eater was super frustrating to my husband and I and Aviva Allen was recommended to us. She is awesome - she made us feel better about our situation and is so incredibly helpful in suggesting things to help our daughter become a better eater. We are finally having a better experience at the table. Thank you!!
- Nicole L.
---

I had a wonderful experience consulting with Aviva regarding my 3.5 year old daughter. She gave amazing advice and really had a terrific grasp on how children and their eating habits are so affected by other things in their environment. It's been one week, and everything has changed at our home, for the better! I would highly recommend her.
- Esther J.
---

Aviva has been a pleasure to work with, she provided helpful suggestions to get my 11 month old eating independently, I learnt some information about mealtime that I was not aware of and incorporated this into my little ones diet, so far we are making progress! Great contact to have especially for a first time mommy!
- Sameera J.
---

My daughter actually ate dinner last night. It was shocking! Thanks for the great tips :) She was stuffing her face saying 'I looove rice, I looove fish'....I followed your guidelines for the past week or so, we'll see what happens over the next couple of days. But I have to say, my husband and I were beyond thrilled last night.
- Justine C.
---
Introducing Solids
---
As a first time Mom I often find I'm a bit bombarded with information on what's best for my baby, whether it's from books or family there are so many opinions out there.
I'm so happy I met with Aviva just before we started introducing solids to our baby. Aviva started off our conversation by addressing my most pressing questions which flowed into a really clear and comfortable discussion about children's nutrition through the first year and on. One thing in particular that I liked is that Aviva didn't just explain the facts but also the practical advantages and challenges of different approaches to starting solids and ensuring the nutritional needs of a baby.
All my questions were answered and I learned much more than I expected...but most importantly I left her office without any confusion and feeling confident to make informed decision about the health and nutrition choices we were making for our baby. I never felt rushed or silly for asking my questions.
Aviva's knowledge, experience, warm personality and simple explanations made the whole experience such a pleasure and I would absolutely recommend her to any family.
-Tamar Krauss
---
I brought my 4 and a half month old daughter Olivia to see Aviva after our paediatrician gave us the green light to begin solids. I was very conflicted about the different information out there regarding what foods to introduce, and when and how to do it. Aviva's introduction to solids workshop provided me with great clarity on where to begin, what to incorporate, what to avoid, and how to give my daughter a healthy start with regards to food and eating. Her friendly demeanor and patience when answering questions made the session a thoroughly positive experience, and I now feel much more confident and prepared to start our adventures in food. I would certainly encourage any new parents who are feeling overwhelmed with introducing solids to book an appointment with her.
- Lauren Reim
---
Aviva is a wonderful nutritionist who understood my concerns for introducing my daughter to solids. She took the time to go over the ages and stages and answered all the questions I had associated with food preparation. She had some great ideas and I cannot wait to implement them soon!
- Sara Fox
---
In the age of multiple forums, blogs and "Dr" Google there are so many differing and conflicting sources of information on many topics, especially feeding infants. As a first time mom, I found that Aviva helped me navigate the sea of information, providing guidance as well as useful and understandable information regarding introducing solids to my 4 month old. Aviva was very helpful in explaining the current and past health recommendations as well as different points of view and available options. Aviva is a great listener, sensitive and as a result, very easy to talk to and share any thoughts and challenges.
- Ruth Cohen
---
I recently saw Aviva Allen as I just started my baby on solids and was seeking guidance from a professional. From the moment I walked into her office, I felt as though I was out for coffee with a friend. Aviva's friendliness and bubbly personality made it easy to ask all of my questions... Which as a Jewish mother, I had a lot of! She gave me reassurance and lots of suggestions which I have already started implementing. She was extremely knowledgeable in all aspects of nutrition and specifically starting solids, and moving forward with ensuring my son will always be nourished with healthy wholesome food. I would highly recommend Aviva Allen, and look forward to seeing her again!
- Danielle Dunlop
---
Aviva is a very knowledgable nutritionist that offers valuable advice on food introduction. She gave me some great ideas on how to deal with possible food sensitivities and gave me the confidence I needed to start the process right with my daughter. I would highly recommend going to Aviva for all your nutrition needs.
- Dorit S.

---
Kids/Families
---

Aviva was insightful, thoughtful and most importantly practical in her advice on how to raise a healthy child. I left feeling satisfied that my questions were answered and confident that I could implement the tips and steps to overcome the issues we were having around food and family meals. I recommend Aviva to any parent or relative seeking professional advice on a child's development. Thank you.
- J.P.

---

I have had the pleasure of being under the nutritional guidance of Aviva Allen for several years. During this time, Aviva helped me personally to recover from repeat pneumonia and helped both of my children with their overall well being.
My son suffered from constipation right from child birth. We had tried multiple medical formulas, yet it was Aviva's nutritional advice and supplements that enabled my son to begin a more regular bowel routine that was relatively pain free. I would highly recommend Aviva for anyone who is trying to get on top of either health issues or who is looking for a healthier routine.
- Lara D.
---

I came to see Aviva when I realized my family was not eating as healthy as we should be. I brought my daughter with me because I wanted her to be able to CHOOSE what she wanted to eat, and wanted those choices to be smart, healthy and child-friendly. Aviva opened our eyes to a whole new way of eating, cooking and enjoying food to the fullest potential.
She taught me how to shop healthier, eat healthier, and teach my children how to make the best choices for themselves. We have been following her advice as well as her easy and delicious recipes in her cookbooks ever since we met her!
- Leslie Z.
---
Prenatal Nutrition
---
Earlier this year, I found out I was pregnant with my first child. Like many new mothers, I felt so nervous because my body and the hormonal changes made me somebody I no longer knew. Nausea, exhaustion and irritability became the new norm for me. In sum, I was not very fun person to be around.
People may find this surprising, but Aviva Allen was actually the very first person I told (other than my husband) when I was about 2 months along. I knew that even with so many physical and emotional changes that were out of my control, I COULD control what I put in my mouth! There was a lot I felt that I did not know about babies, but I was going to make certain that this baby was getting the best chance at life.
Aviva was so patient and understanding having herself been through much of what I was experiencing. She put together a menu of food items that I should eat more of, as well as some pre-natal supplements that I should consider taking. I found her suggestions for dealing with nausea especially helpful. I was so glad that she specifically said that if I ate something, "bad," just because it helped with the nausea that I should not beat myself up for it! That was so great to hear!
I have worked with Aviva for over 4 years now, and it has been a wonderful experience having somebody I trust in through all of life's transitions. Her consultations always make me feel confident about making good future food choices - never like she's judging when I make poor choices!
If you have just discovered you are pregnant, I would highly recommend that you meet with Aviva right away. You and your baby are worth it!
- W. Kim


---
I made an appointment with Aviva early in my second trimester. Having been continually nauseous for three months, I spent most of that time only being able to stomach french-fry's. Even once morning sickness passed I noticed my body was not tolerating food the way it used to. I needed some direction and inspiration in keeping myself healthy, while still enjoying delicious foods.
Aviva not only helped me to find menu options that nourished my body but also helped me create a meal plan that made me excited to eat again. She even helped me find foods that would satisfy that salty fry craving.
Aviva created a professional and open environment that made me feel very comfortable. She gave her opinions and remained flexible to my individual needs.
- Meegan S


---
My wife and I have always liked to think that we are somewhat knowledgeable when it comes to nutrition and enjoy cooking and eating healthy meals. However, when my wife became pregnant, she soon came to realize that cooking and eating was a frustrating experience. As morning sickness morphed into afternoon, evening, night-time and pretty much every-other-time sickness, her food aversions were so severe that all she could stomach was toast and crackers. Our concern was that she and the babies (yes, twins) were not getting the nutrition they required.
No matter what we tried, she invariably ended up running to the bathroom.Aviva helped us by identifying certain foods, and food combinations, that were easy on her stomach while giving her the required nutrition. She spoke to us about supplementing and was able to recommend good quality supplements that my wife was willing and able to take.
Perhaps most importantly, she put our minds to rest about the nutritional issues for the babies. My wife was soon back to eating healthy meals and we could focus our attention on other matters. Not having to worry about the nutritional value and quality of the food you are eating is a big relief and we thank Aviva for helping us in this important time.
-Yoni M.
---
Adults
---
My husband went to see Aviva because he was not feeling so well. He had low energy and high stress. She discovered through her evaluation of him that he was addicted to caffeine- a fact of which even I was not aware. After sticking to a strict non-caffeine diet, he soon emerged with tons of energy and a brighter disposition. I was thoroughly impressed and decided to give her a try as well.
I went to see Aviva, and listened to her suggestions for supplements and eating better. A month later, I saw her again so that we could go over the results of my cholesterol test. I was truly surprised to find out that at some point over the last five years I had developed high 'bad' cholesterol.
At the same time all of this was happening, I was also trying to lose some extra weight I had gained the year before while pregnant. No matter what I was doing, I still had fifteen pounds to go. Purely a positive by-product, once I applied Aviva's suggestions, I lost seven pounds in one week. I never felt hungry or that I was cheating myself of great food. It now seemed crazy that I was fighting it for so long! I felt good… balanced!
For anyone looking to lose weight, feel balanced, feel healthier, or anyone simply wanting to truly get a better idea of why certain foods work and do not work for you, I recommend Aviva Allen- your guide to healthy living.
- Lini C.
---
Once a year after my annual physical exam, I go through my blood test results with Aviva and I'm amazed at how detailed and with such great care she goes through each item. She points out areas that I can improve on with either diet or supplements. Her diet suggestions are never over the top, simply a slight change of brand or a similar alternative. And she knows what products are out there so she has many suggestions. She would only recommend specific supplements to tackle individual issues so that I don't have to worry about taking unnecessary vitamins and I trust the quality of brands she recommends. Aviva is a well rounded nutritionist who can provide you with excellent health advice for all ages.
- Susan N.
---
Aviva's Kid-Friendly Recipes
---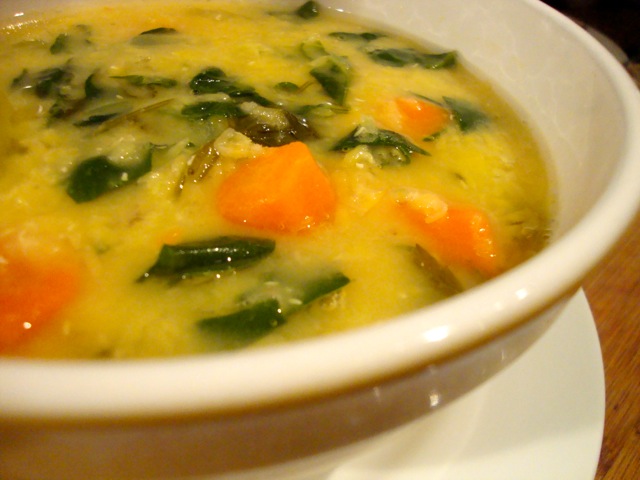 Thank you for all the great recipes! I love the fact that they are all healthy choices. I especially love the Lemon-Lentil Soup. My husband loves it too.
- Anna Oppedisano
---

I really enjoy how user-friendly Aviva's recipes are, not to mention delicious, healthy, well-balanced and foolproof! I especially love the rice-pudding! still traditional-tasting, but so much healthier than how I used to make it. Thanks to Aviva for her insightful and easy-to-follow recipes for healthy living.
- Michelle S.


---

Your Hummus recipe is hands down the best one we've tried. My children (ages 5 and 2) enjoy it and they are so picky. It's hard to find one with out too much garlic or the right consistency but yours is amazing. Thanks for sharing your recipes.
- Michele Klechevsky
---

I visited your website and found a great Almond Butter Banana Muffin recipe. My son who is a picky eater and has a severe milk protein allergy loved the muffins and gobbled down two in a row. He kept saying "umm mamma ummm"!!! Thank you Aviva!!!
- Karyn M.